Creating specialist courier solutions is our area of expertise.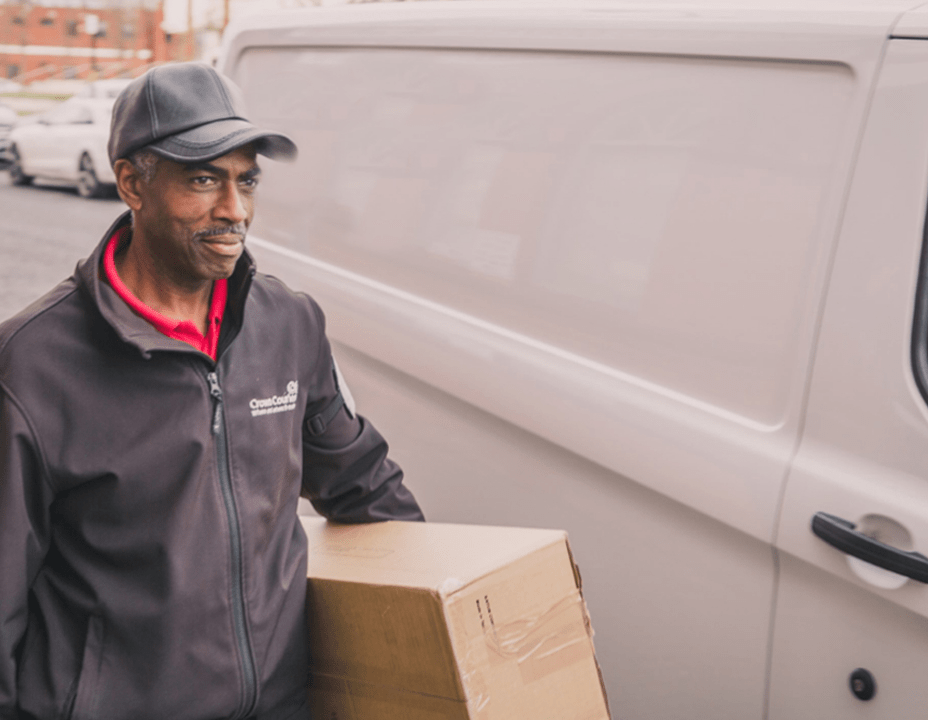 Specialist Courier Service
A specialist courier service to meet the bespoke needs of your business with Crown SDS.
We create a specialist courier service that is tailored to your requirements, we never plug your business into an existing solution because there is no one size that fits all.
Whatever the nature of your business, our wide range of specialist solutions can be customised to your individual needs and our IT systems integrated with your own – giving your business a seamless service.
Operating a solutions based approach enables us to deliver cost savings for your business through improving your delivery process for example optimised route planning and barcode scanning which makes for better efficiency.
Whether your business KPI's are based around volumes, flexible delivery slots or even later cut-off times, we can support you with a bespoke courier service that is designed to achieve your business objectives.
If you're looking for a bespoke service to meet your exact requirements, our courier experts are here to help your business achieve its targets.
And to ensure our service is supporting that, we're committed to producing bespoke reporting that enables your business to track its overnight and same day deliveries, manage inventory, monitor KPI's and so much more – taking the hassle away from your team.

Intergrated Solutions
Our integrated solutions enable us to work as closely as possible with your business and maximise our partnership.

Utilisation of Technology
We continually invest in technologies that provide proactive communications and time/cost savings.

Stock Management & Secure Online Stock Control
We can order, store, track and control stock using an inventory system.

Dedicated Point of Contact
Knowledgeable to the requirements of your business.

Bespoke KPI Reporting
Monitored regularly by review with your account manager.

On-Site Coordinators
Implementation of on-site personnel for maximised integration between our business and yours.
Collect Within 60 Minutes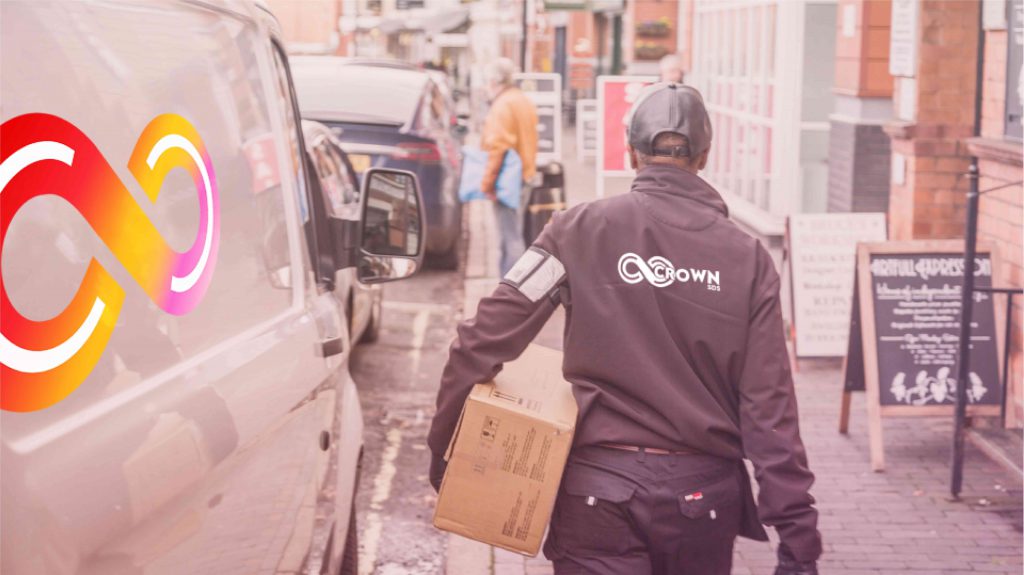 Our bespoke logistics service 'plugs the gaps' in your service using our 2,000 strong van  capability. 
Offering what we've termed 'the right-sized solution', our van network is proven to improve the efficiency of collections and deliveries by reducing vacant capacity, improving the flexibility of collection and delivery windows and offering express services through our rapid same day courier service. 
Our bespoke logistics service is fully scalable, with the ability to increase and decrease support as and when required. This enables your business to adjust to demand and seasonal fluctuations, without needing to invest in and manage its own van fleet. 
Investing in innovative solutions has enabled us to offer a specialist courier service based around our customers' unique needs.
Our in-house IT team are continually developing our technology in accordance with customer requirements. We've introduced – barcode scanning, dynamic text and email notifications, optimised routing, sign on glass technology and much more – to meet our customers specific needs.
This has enabled us to offer enhanced visibility and communications, better flexibility and scalability, and has significantly reduced our paper trail at the same time.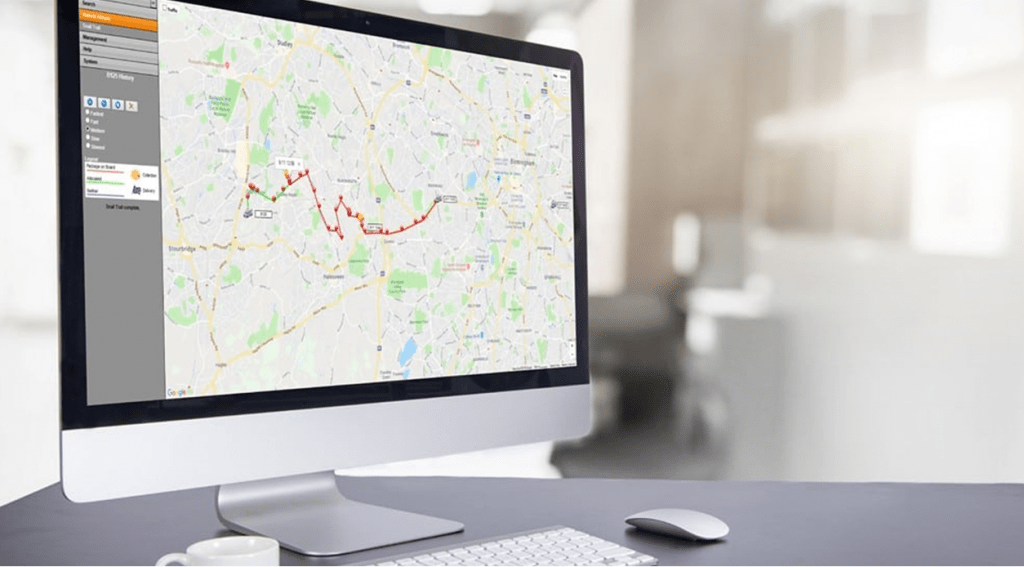 Thank you for getting us out of a sticky situation the other day. We had an urgent requirement to deliver some goods to a site that was soon to be finishing up. All our vehicles were already out on the road. We made a call into Crown and Andrew sent us 2 x Transit vans within the hour (on a Friday afternoon). We were able to fulfil our customer's requirements and without it costing and arm and a leg. Highly recommend these guys. Fab service and national coverage.
Manj Keith
Galaxy Insulations
Huge thank you for sorting out this job for us at short notice. There have been no issues so thank you.
Nicola Smith
Van Services Team Leader at Hermes
Congratulations Crown on your 30th anniversary. ABB look forward to continuing to work with you going forward.
Adrian Reynolds
Warehouse Manager at ABB
Excellent service, quick response and delivered in full on time.
Andy Heaton
Wolseley UK, Huddersfield
Crown is completely fantastic the service you have provided today Zoe has been absolutely outstanding - proactive and ahead of time without me having to chase anything once. This is highly appreciated.
Sahil Syed
General Manager, UK & Ireland, Ivantis
Just wanted to drop a quick note to say a huge 'thank you' to the team for such fantastic customer service. I have used you a handful of times and its always been last minute and urgent! Every time the person at the end of the phone has been super friendly, efficient and helpful. So, I thought it only right that I drop a note to give praise where it is due. Great team thanks again.
Natasha Middleton
Managing Director
We'd love to hear from you!