It's fair to say that this time last year, as we neared the end of our 30th year in business (what will forever be known as the 'COVID Year'), we remained hopefully optimistic that the year ahead of us would be a more positive one.
And whilst it has in many ways, it has also been a year of much uncertainty – the HGV driver shortage, the fuel crisis and even snow during the busiest weekend in the delivery calendar.
Twelve months ago, we had all hoped normality might have resumed by now. But it hasn't, and with restrictions still place, we decided to do things a little… differently, this Christmas.
With no Christmas party in the pipeline and many people still working from home, we made the decision to make a gift donation to three very special, local charities instead of purchasing presents.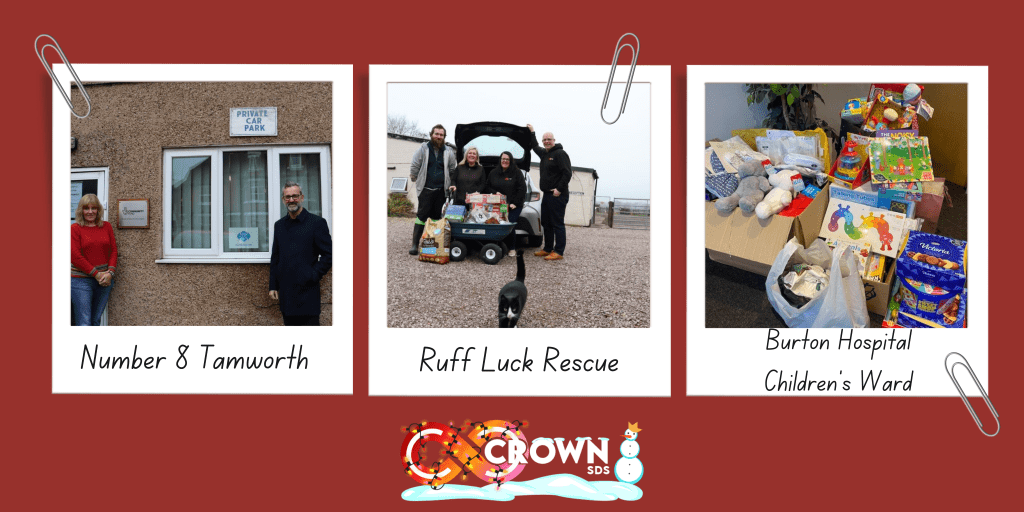 Our chosen charities are:
Number 8 Tamworth provide supportive accommodation for young-mums and mums-to-be, to assist them through the challenging time before and beyond birth. Essential items we were able to donate included new bedding and items to make the housing 'homely'.
Ruff Luck Rescue, a small, non-profit dog rescue centre based in the West Midlands, were enormously grateful to receive a car boot jam-packed full of dog food and treats.
A member of our nights team makes an annual trip to the Burton Hospital Children's Ward to donate gifts and goodies. This year, the business has matched the donations made by its generous team, to ensure every child has a gift and wards are stocked with chocolates and biscuits, for parents and nursing staff.
We're sure you'll agree these three charities are very worthy causes and we hope our donation will go some way to support them and their donors through the festive season and beyond.