COVID and Careers
The sudden impact of the coronavirus pandemic, shone a light on the integral work carried out by those working within the logistics sector. From those working in courier jobs, to transport coordinators and warehouse operatives –the whole industry clubbed together to play a key role in keeping the country on its feet during the crisis.
Whilst the whole of the UK was thrust into lockdown, the delivery industry played a key role in ensuring a semblance of normality was able to resume amongst pandemic-induced panic. Despite the ramp up in demand, the sector was able to quickly increase its support to businesses to provide home deliveries of essential items such as groceries and medication.
And as we continue to dip in and out of lockdown, the foreseeable future sees a continued reliance upon the delivery sector – not only as a result of the COVID-crisis, but as consumers demand more speed and flexibility when it comes to their deliveries.
---
Jobs in Logistics
At Crown SDS, we have been leading the way as a same day logistics provider for over 30 years. Based in Tamworth, we offer a trusted, nationwide service to businesses across the UK from our centrally-located control centre. So if you're looking for jobs in Tamworth, Crown SDS could have the perfect role for you.
Our impressive growth plans mean we are continually on the look-out for customer-centric individuals to join our tight-knit team. If you're considering embarking on a career in logistics, or have experience within the logistics industry and are looking for a new and exciting challenge, take a look at our job board.
With current vacancies in a variety are areas across the business, there are logistics jobs for every skill set – you're sure to find a role where you can really shine.
Check out our current vacancies:
---
Logistics Jobs in Tamworth
Finance Administration Officer – Enjoy crunching the numbers? This role within our finance team could be perfect for you.
Logistics & Operations Coordinator – If you're a great communicator with a strong customer-focus, what are you waiting for? Apply today!
Recruitment Resourcer – We need great people to help us source and onboard quality self-employed drivers – got what it takes? Check out this role.
Transport Controller – Looking for a fantastic opportunity where you can directly help to maximise company profit margin? As a Transport Controller you'll be using your planning and coordination skills to do just that.
Transport Coordinator – This role will see you join our tight-knit nights team to maintain a high-level of service out of hours. If you're a night owl, then this could be the role for you.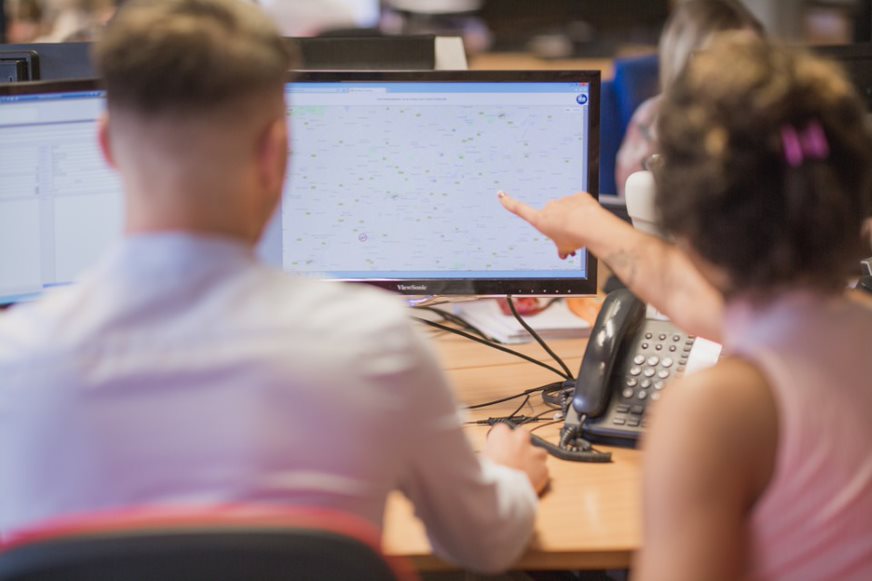 ---
Working at Crown SDS
Working at Crown SDS, you can enjoy a vibrant and fast paced working day, that is constantly evolving and adapting according to the needs of its customers. It's a business that thrives on having people that are completely customer-centric and willing to go the extra mile to deliver more.
If you think you've got what it takes, we want you to join our team!