Reported this week by Reuters, "growth in Britain's construction industry hit a four-month high in November" – supported by investments in transport, renewable energy, residential and commercial infrastructure. The supply chain will prove a critical element in the growth and recovery of the construction sector, with efficient construction logistics a big factor in keeping projects moving and budgets in check.
What is Construction Logistics?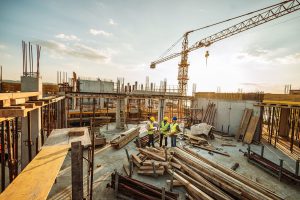 Construction Logistics is a term that refers to the storage and transportation of materials for completing industrial, building and infrastructure projects. Within the construction sector, that can include the movement and warehousing of tools and equipment, aggregates, parts/components and appliances, even drawings and documents.
Construction logistics is pivotal in the manufacture and supply of products, as well as maintenance and operations. The efficient management of resources is key to ensuring projects run on time and to schedule.
And with delivery delays still prevalent, as "just under half of construction companies reported longer delivery times" in November, it is important as ever to have the support of a reliable partner to manage your supply chain and ensure each element operates seamlessly.
Construction Logistics Management
Construction logistics comprises many activities from picking and packing, warehousing, order fulfilment, on-site delivery and so much more. Coordinating these elements across multiple suppliers can be challenging for anyone involved in managing construction projects.
A complete logistics solution from a provider that can facilitate and manage a wide range of requirements, including storage and transportation services, will reduce the hassle of utilising multiple suppliers for each element.
Crown SDS can support your construction business with:
Save time and money when we apply a lean approach to your logistics processes, ensuring your projects are more profitable and create less waste.
When you require resources from multiple vendors, utilise our courier service to carry out collections from various locations. We'll warehouse and have your stock consolidated into one larger shipment according to the timing of their requirement, when we will arrange a single shipment to site. This method is cost-effective and prevents the hassle of receiving multiple deliveries into site, throughout the day – making inventory easier to track and manage.
If you manufacture or warehouse products on your own/other premises, we can work with you to implement lean processes in your warehousing and transportation operation.
A just-in-time solution can relieve the pressure on developers and construction managers by ensuring materials are available for installation, exactly when they are needed – keeping project timelines on track.
A just-in-time, sameday delivery service – when operated efficiently – can provide a well-coordinated solution for any construction project, facilitating the immediate use of materials and components, without the requirement for vast inventory storage facilities.
This is of particular benefit given the often congested nature and lack of adequate storage available on construction sites, for the many and varied materials required – anything from large tools and equipment to small plumbing items and parts (which can easily become misplaced on busy sites)
At Crown SDS, we offer a same day courier service with 24-hour delivery, meaning you can rely on us for overnight and out-of-hours construction work. Tried and trusted, our rapid service can be used for replacing faulty or damaged parts at short notice, missed stock and delivery of parts for repair work.
Or pre-book a courier service for delivery on a specified day to any location, meaning you can book a delivery in advance and rest assured it will be taken care of by our reliable team.
Heavy Item Courier Services
Need to move heavy equipment, tools or bulky items such as construction pipe? Whilst our core fleet of vans can handle anything from small parts to pallets, we have longstanding partnerships with heavy haulage suppliers, enabling us to coordinate a heavy item courier service on your behalf.
We can source heavy vehicles including curtainside trailers, flatbed trucks and vehicles with tail lift or fork lift trucks, for easier movement of heavy materials. Allowing us to handle both small and large consignments on your behalf, with our heavy courier service, means you have one supplier to book, track and manage your collections and deliveries with.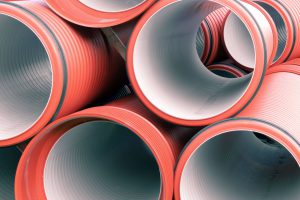 Construction Courier Solutions
Crown SDS construction courier solutions can cater to same day delivery and next day delivery requirements of construction managers, trade merchants, project planners and engineers. Whether regular, scheduled deliveries are needed to support an ongoing project, or a rapid, ad hoc service to deliver an urgent component– our construction courier service is the reliable support your business needs.
Our localised service is fully scalable, with nationwide capabilities, enabling us to create a national courier solution for merchant branch deliveries. And with our rapid one hour turnaround, we can prevent downtime through fast supply of parts and emergency components to engineers on-site.
We support businesses with:
Day Rates – book a vehicle out for a full or half a day and utilise it to meet your requirements.
Selected Day Delivery – Need a delivery fulfilled on a particular day? We provide the flexibility to choose when your deliveries take place, helping you to coordinate your resources better, on site or in-store.
Same Day Delivery – Our ad hoc courier service is available 24 hours a day, 365 days a year. For emergency or out-of-hours construction work, we are always here to support.
Nationwide Service – we'll deliver your construction items to any location across the UK, the same-day, whether on-site to new build developments, hospitals or schools, private homes and branches or stores.
Whatever the scale of your requirements, get in touch to discover more about our construction courier service and construction logistics. Our experienced team will discuss a bespoke solution to meet your project or business objectives. We cater to many businesses within manufacturing and engineering – discover our manufacturing logistics service.