Manufacturing and Engineering Courier
Fast and reliable delivery across the manufacturing and engineering industry.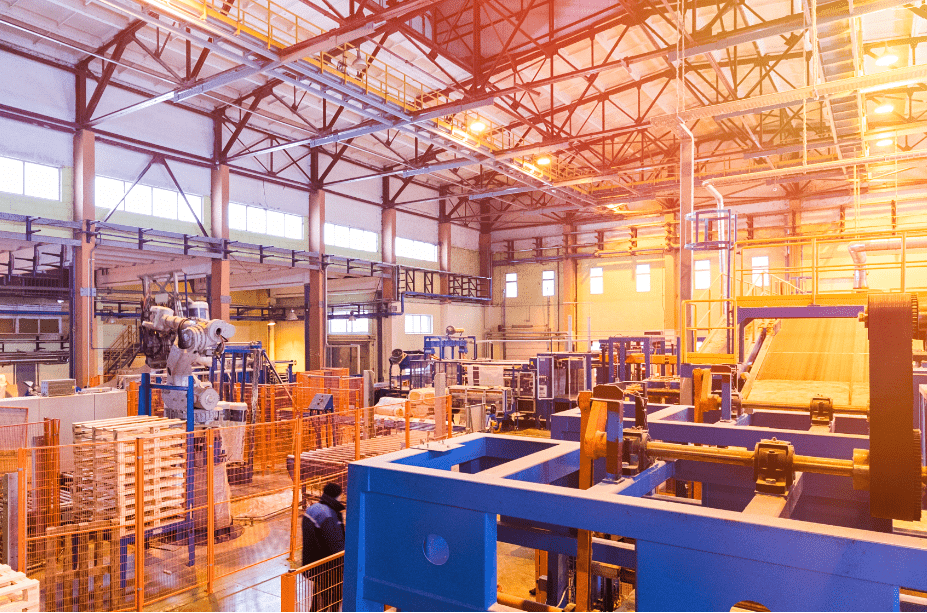 Our manufacturing and engineering courier service offers complete peace of mind for engineering and manufacturing professionals working in the industry.
With a wide range of vehicles based across the country, we can deliver prototype parts, machinery spare parts and urgent tool deliveries all within 60 minutes. We provide logistics solutions to reduce machinery downtime and support both lean manufacturing and just-in-time manufacturing, to reduce waste and unnecessary values which do not add value.
At Crown SDS, we offer delivery solutions that help businesses cut costs, whilst increasing their ability to be both flexible and reactive. We also work with our customers to implement on-site safety measures. 
Building Products
& Construction
We are proud to be a trusted logistics partner across the construction industry, providing a reliable courier service for construction companies and building material deliveries.
The movement of high value aerospace and defense components requires specialist logistical management and coordination to ensure collections and deliveries operate efficiently.
Car Part Aftermarket Logistics
Manufacturers supplying car parts for the automotive aftermarket can utilise a bespoke logistical service to cater to a wider market whilst keeping their costs under control.
Same Day Food
& Beverage Courier
Using dedicated vehicles, we offer a safe and secure same day service, moving food and beverage items from manufacturing site to wholesales and stores.
Rail Network Maintenance & Infrastructure Delivery
For efficient repairs and maintenance across rail network infrastructure, we provide logistical solutions for rail operators. 
We work with one of the UK's top manufacturers to manage their logistical challenges around prototype parts collections and deliveries.
Large Collections and Deliveries ​
Our two-man service enables us to handle bulkier or more valuable items more easily and carefully. We also utilise partnerships with heavy haulage suppliers, meaning we can source larger vehicles at short notice to meet your ad hoc delivery requirements.

Bespoke Solutions
We create bespoke logistics service that is designed to meet the needs of your business.

24/365 Service
Our 24-hour courier service operates with fast 60-minute response times.

Dedicated Service Team
Experienced service team with knowledge of your business.

Regular Account Review with Key Account Manager
To ensure you are fully satisfied with our service.

National Coverage
Our van network operates across the UK to give national coverage for businesses.
Collect Within 60 Minutes
Engineer Component Deliveries​
Communication is vital when it comes to engineering parts logistics. Ensuring your components reach the right place, on time, is vital for maintenance work to be carried out to schedule.
We've invested in enhanced ETA communication technology to provide you with real-time updates as to the status of your consignment.
Additionally, our online tracking system lets you know exactly where your delivery is, helping to eliminate machine downtime whilst waiting for a replacement component.
Dynamic routing technology optimises our fleet effectively, reducing unnecessary mileage and cutting costs for our customers.
Huge thank you for sorting out this job for us at short notice. There have been no issues so thank you.
Nicola Smith
Van Services Team Leader at Hermes
Congratulations Crown on your 30th anniversary. ABB look forward to continuing to work with you going forward.
Adrian Reynolds
Warehouse Manager at ABB
Excellent service, quick response and delivered in full on time.
Andy Heaton
Wolseley UK, Huddersfield
Crown is completely fantastic the service you have provided today Zoe has been absolutely outstanding - proactive and ahead of time without me having to chase anything once. This is highly appreciated.
Sahil Syed
General Manager, UK & Ireland, Ivantis
Just wanted to drop a quick note to say a huge 'thank you' to the team for such fantastic customer service. I have used you a handful of times and its always been last minute and urgent! Every time the person at the end of the phone has been super friendly, efficient and helpful. So, I thought it only right that I drop a note to give praise where it is due. Great team thanks again.
Natasha Middleton
Managing Director
Thank you for getting us out of a sticky situation the other day. We had an urgent requirement to deliver some goods to a site that was soon to be finishing up. All our vehicles were already out on the road. We made a call into Crown and Andrew sent us 2 x Transit vans within the hour (on a Friday afternoon). We were able to fulfil our customer's requirements and without it costing and arm and a leg. Highly recommend these guys. Fab service and national coverage.
Manj Keith
Galaxy Insulations Location
International Logistics Centre, Bonehill Road, Tamworth, Staffordshire, B78 3HH

Nationwide control centre, serving businesses across the UK.
We'd love to hear from you!