The COVID-19 pandemic changed the shape of the retail landscape beyond recognition and set about an exponential and irreversible shift towards online commerce and e-fulfilment. 
The accelerated drive towards online spending – including buying online and picking up in store (BOPUS) – didn't just signal a change in the way we buy things, but set about a complete shift in consumer behaviour and expectation that transformed, seemingly, overnight. That included a rise in demand for faster fulfilment – with a third of Brits now expecting sameday delivery when online shopping.
The initial response was fairly knee-jerk, as retailers rushed to propel their online presence in order to tackle the closure of stores. Now, retail and supply chain leaders are looking to invest in a more resilient and agile framework to future-proof their ecommerce fulfilment services.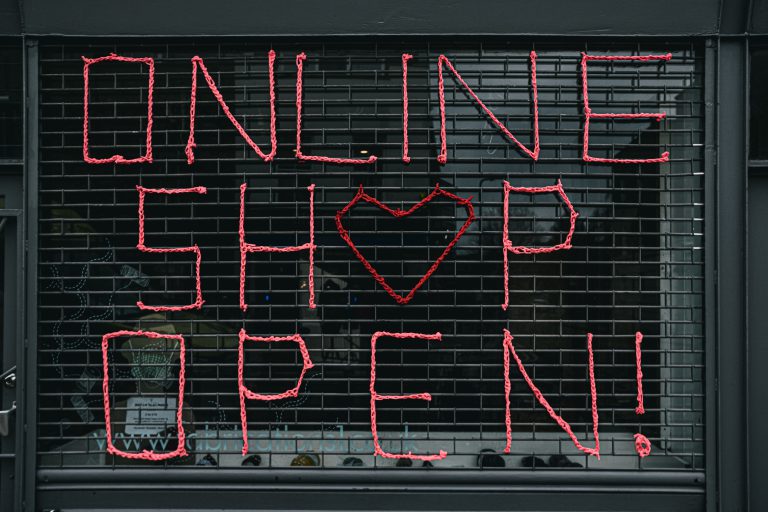 Future-proof your business by adopting a more agile supply chain
Being able to adapt to change and navigate future challenges, requires the adoption of a more agile supply-chain. A strong supply chain strategy is pivotal to the success of any business. 
Why? Well, it helps to retain the fine balance between delivering a good service to customers, whilst keeping the cost of order fulfilment in check. Ensuring your supply chain is smarter, faster and more user-centric can future-proof your business whilst maintaining the bottom line for your retail business.
Shape your retail supply chain strategy for success in 2022:
·         DIGITALISATION
Technology is advancing at breakneck speed. With the ongoing digital revolution and automation of processes of Industry 4.0, the pressure is on for supply chains to catch-up and keep-up with developments in technology.
Retaining a focus on technology and digitalization is increasingly important in enabling businesses to adapt and improve on efficiencies, visibility and flow of information within their order fulfilment.
Utilising automation and technology to drive improvements in the supply chain supports the reduction of errors, helps to improve data and insight and enhances the efficiency of resources – ultimately, driving cost-savings.
·         ENHANCED VISIBILITY
Not only does increased visibility have the ability to support enhanced customer service, through providing real-time order tracking, but it can also deliver valuable insight into transportation performance with improved data and decision-making.
Data that comes from having a high-level of visibility can support a reduction in costs, through highlighting areas of weakness and inefficiency within fulfilment practices.
Outsourcing your retail supply chain for optimum results
Outsourcing e-commerce fulfilment to an experienced partner can be extremely rewarding for a retail business, in supporting the optimisation of processes and building resilience within the supply chain. Successful supply chain outsourcing hinges upon finding the right logistics partner to meet the needs of your business.
Businesses looking to adopt e-commerce, m-commerce or other modern practices, that require supply chain expertise to manage the movement and storage of goods, can rely on a bespoke logistics solution from Crown SDS.
Our ability to create flexible, agile and scalable solutions across both warehousing
and transportation services, means we can support any business to remain responsive to changes in retail landscape.
We believe that businesses can adapt more quickly to the changing environment if they become fitter & leaner. A key part of this adaptation will be through implementing technologies that improve efficiency.
Through the seamless integration of the innovative technologies we have, and will continue to invest in, we have been able to drive increased efficiency and significant cost-savings.
Operating in partnership with our customers, we utilise high-quality and real-time data to deliver a seamless and consistently high level of service with complete visibility of information.
Steve Rushton, General Manager and Director at Crown SDS adds:
"The consumer trend of sameday delivery is coming into the forefront more than ever before – everything is getting faster. Decisions are becoming more and more focused on instant availability, over price. Whilst our focus at Crown SDS is to provide an agile service, even when operating at peak capacity, we've invested in technologies that enable us to rely on automation in order to increase the scale of our operation quickly, to meet fluctuations in demand".