Fast and reliable, our retail courier service is tried and trusted by many retail professionals around the UK.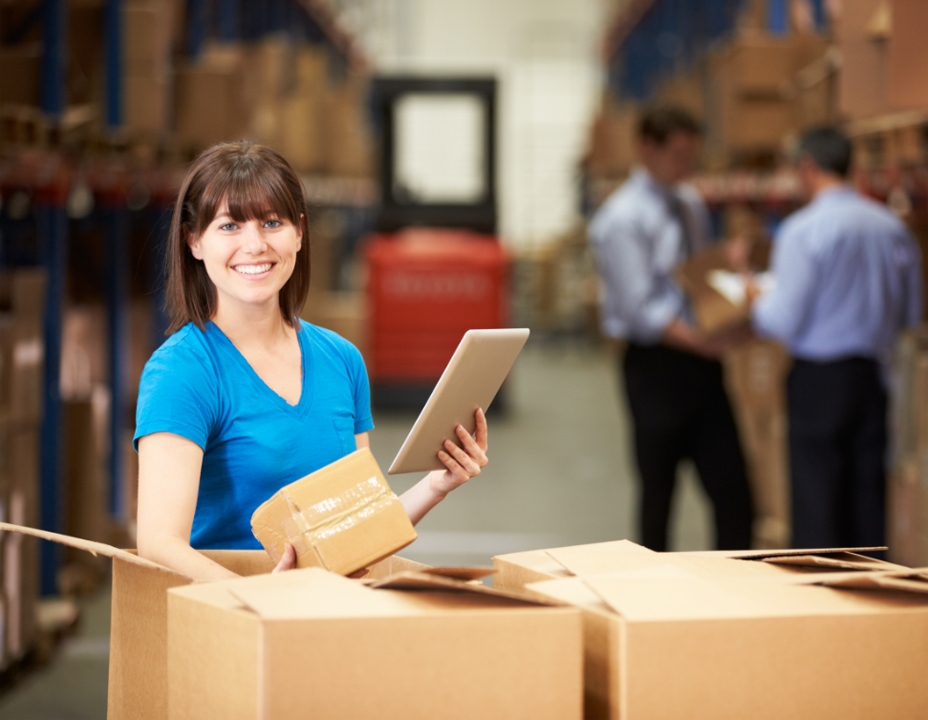 We offer retail courier services where a driver can come to your business premises or any requested address to collect your goods, saving time, money and hassle.
Our retail courier service is used by large brand names nationwide, which includes fashion, home-ware, garden tools and office supplies. We handle supplier collection and deliveries any day of the week, at any time, so you can trust us when we promise your consignment will arrive on time, every time.
Retailers can rely on our retail delivery service to meet fluctuating demands across the year. As demand for courier services increases during peak seasons, Crown SDS will meet your additional requirements.
Our retail courier service drives efficiencies and cost-savings, among many other benefits.
We understand that as a retailer, your deliveries or collections can vary in size, which is why we ensure the correct sized van is allocated to safely deliver or collect your retail goods.
When operating vendor stock collections, we aim to make every consignment more efficient by offering warehouse consolidation allowing for an extended operational window, reduced handling and more efficient transportation solutions.

Bespoke Solutions
We create bespoke logistics service that is designed to meet the needs of your business.

Experienced and Fully Trained Drivers
We utilise drivers who are trained & equipped to meet the unique demands of our customers, including product assembly.

Innovative Technology
We've implemented innovative features such as sign on glass technology, significantly reducing our paper trail.

Regular Account Review with Key Account Manager
Your dedicated account manager will offer new and upcoming logistics solutions.

Dedicated Service Team
Knowledgeable to the requirements of your retail business.

Flexible Support
Offering retail businesses support to manage fluctuating volumes and meet peak demand.
Collect Within 60 Minutes
Furniture Courier Service
As a B2B courier service, our highly-skilled and professional team of drivers can deliver any consignment of furniture, with our furniture delivery service.
Whether it's destination is a showroom or an office, we can even offer expert assembly at the point of delivery, so you can get on with your day-to-day tasks.
Our aim is to alleviate your stress, which is why we've built up a substantial customer base as a furniture courier service for our clients, including Boss Design.

We've supported hospitality venues including hotels, pubs, restaurants and even golf clubs, with our furniture delivery service. 
Our drivers are able to support with assembly of furniture items such as picnic benches and outdoor dining tables.
Technology Driven Innovation​
We create IT solutions that flex to meet the needs of your business.
Our online dashboard allows retail customers to track their deliveries in real-time, with live GPS tracking.
We also incorporate online POD's, E-billing, dynamic routing, barcode scanning and much more into our retail courier service.
Thank you for getting us out of a sticky situation the other day. We had an urgent requirement to deliver some goods to a site that was soon to be finishing up. All our vehicles were already out on the road. We made a call into Crown and Andrew sent us 2 x Transit vans within the hour (on a Friday afternoon). We were able to fulfil our customer's requirements and without it costing and arm and a leg. Highly recommend these guys. Fab service and national coverage.
Manj Keith
Galaxy Insulations
Huge thank you for sorting out this job for us at short notice. There have been no issues so thank you.
Nicola Smith
Van Services Team Leader at Hermes
Congratulations Crown on your 30th anniversary. ABB look forward to continuing to work with you going forward.
Adrian Reynolds
Warehouse Manager at ABB
Excellent service, quick response and delivered in full on time.
Andy Heaton
Wolseley UK, Huddersfield
Crown is completely fantastic the service you have provided today Zoe has been absolutely outstanding - proactive and ahead of time without me having to chase anything once. This is highly appreciated.
Sahil Syed
General Manager, UK & Ireland, Ivantis
Just wanted to drop a quick note to say a huge 'thank you' to the team for such fantastic customer service. I have used you a handful of times and its always been last minute and urgent! Every time the person at the end of the phone has been super friendly, efficient and helpful. So, I thought it only right that I drop a note to give praise where it is due. Great team thanks again.
Natasha Middleton
Managing Director
We'd love to hear from you!