In the next of our series of interviews with the Senior Management Team at Crown SDS, we talk to Helen Eveson, who explains her role and where the future lies for the business within her field.
Helen, what is your role here at Crown SDS?
I've been HR manager here for just over a year, having been Operations Manager for five years prior. What I love about my role, is that no two days are the same. I can be handling anything from staff-related admin to complex issues involving personnel, all whilst working on a project to install a new HR system.
Managing the changes around COVID has also been a significant part of my role throughout the last year – from supporting staff through furlough, to checking and communicating Government updates and ordering lateral-flow tests for staff.    
Important to the future strategy for Crown SDS, is its mission to become an "employer of choice". A big focus of my role will be supporting the company to achieve this, through delivering a desirable company culture, promoting a good work-life balance and employee engagement, as well as attracting new talent to the business.
How did you start your career in HR, tell us about your background?
Prior to joining Crown SDS as Operations Manager, I have spent 20+ years in various management roles. My career started at the AA – was there 13 years , working my way up from a breakdown operator, to dispatching patrols, to team leader and eventually, customer service manager. It was during this time even back then that my interest in HR first piqued, which led to a secondment in their HR team.
Even now, I frequently draw upon the skills and experience I learnt from my time at the AA, and take a lot of what I do now from my time there.
Having wanted to develop my career further, I left the AA in order to progress through numerous roles involving managing control centres and operations, where eventually I came upon Crown Couriers. I initially applied for a role as customer service manager, but when my background became apparent, I was asked if I would accept a role as operations manager – and my career here started from there!
What area of HR excites you the most?
HR is a new department here at Crown SDS, so the first year has been all about finding my feet within my role. However, I'm most excited about bringing Crown up to date and moving the business forward – particularly in terms of training and staff wellbeing.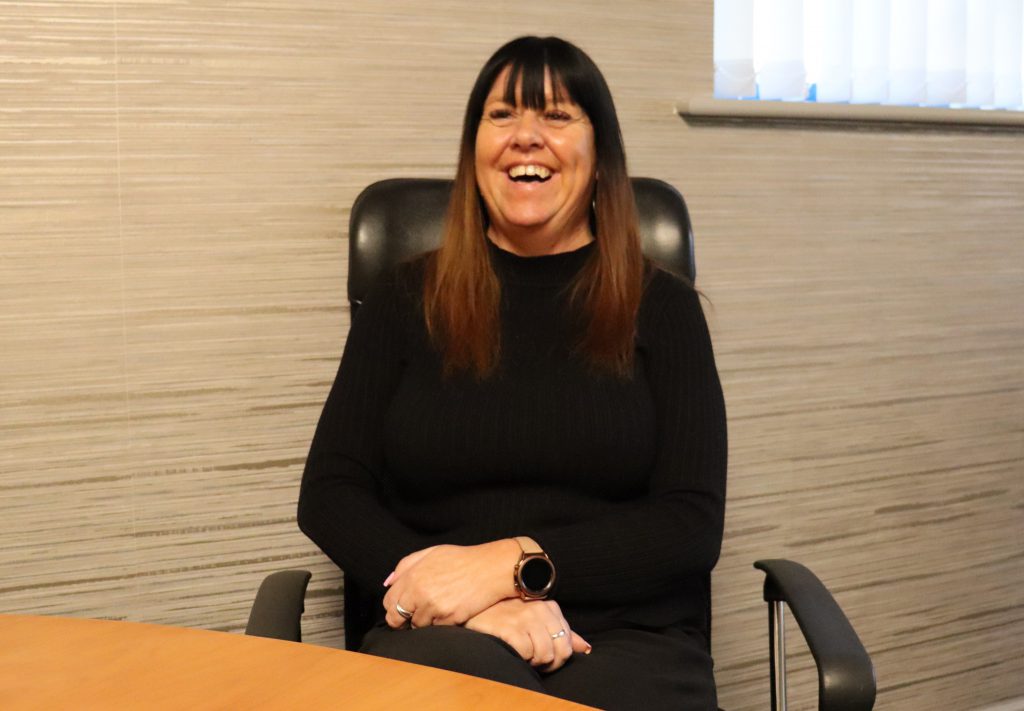 Describe how the culture has evolved at Crown SDS.
Since I joined the business 7 years ago, I've seen and
been a big part of Crown's journey. When I started, I was responsible for a
small bank of customer service/control agents – ten, fifteen people including
nights staff. From there, the team continued to grow, seeing the introduction of
team leaders across operations and I recruited and managed the opening of the
warehouse – so the recruitment element of my role has always been there.
There are new manager roles now and new teams that
didn't exist when I joined, such as IT and Marketing. It's exciting to see the
business grow and create new opportunities. With the growing teams, it can be challenging to retain the same levels of communication, but all the teams are very approachable.  
Any advice for someone looking to get into HR?
My journey into HR wasn't quite the traditional route as I don't have a formal CIPD qualification. But what I do have is years of experience in performance management and recruiting. I was very fortunate that Crown recognized my suitability for the role and sponsored me to complete my qualification. I am now currently studying for my Level 7 CIPD qualification.
In that sense, I would urge people not to write off a role they are perfectly suited to, simply because they don't hold a formal qualification. And for companies, I think investing in people is important. It's something we'll focus on increasingly here at Crown SDS and something which I would urge other businesses to do. 
Discover more in our series of senior team interviews with Managing Director, Tim Seagers and General Manager & Director, Steve Rushton.