Medical devices play a key role in healthcare and are vital for diagnosis, therapy, monitoring, rehabilitation and care. When transporting different medical devices, it's critical to use a trusted & reliable courier service, to ensure that appropriate steps are taken to comply with relevant regulations.
The Managing Medical Devices regulation (introduced by the Medicines and Healthcare Products Regulatory Agency) provides guidance for healthcare and social services organisations on how medical devices should be stored and maintained. The regulations help these organisations to ensure healthcare organisations meet the standards of the Care Quality Commission and prevent incidents from occurring with unsafe or unsuitable devices.
As a healthcare courier, we are experts in the delivery of medical equipment and spare parts. We deliver all types of medical equipment and spare parts to GP surgeries, blood donation centres, care homes, hospitals and laboratories across the UK, quickly and with care. Of course, with the current circumstances relating to the COVID-19 pandemic, transporting medical devices efficiently has never been more critical and required more expertise than now.
This article explains the classification of medical devices and the regulations surrounding transporting medical devices throughout the UK.
Device Classification
The Medicines and Healthcare product Regulatory Agency defines that medical devices can be classified according to risk. Low risk equipment such as simple medicine spoons and adhesive bandages to complex high risk equipment including pacemakers and diagnostic equipment such as x-ray machines and ultra-sound equipment.
Crown SDS handles a multitude of items on behalf of the healthcare sector and can find the best delivery solution to safely and securely transport your medical devices – regardless of its classification.
Patient home delivery
Many patients throughout the UK are unable to leave their house whilst receiving care at their home address. If medical devices are needed for home medical care, these are likely to need to be delivered directly to the patient.
Our highly-trained and professional team of drivers offer collection and deliveries directly from a pharmacy or any manufacturer around the UK. Our medical home delivery service ensures that every patient has the right to have medical equipment readily available exactly when they need it. For that purpose, our drivers are trained to install items such as medical fridges, to ensure they are ready for the patient to use straight away.
Some medical patients who receive care at home, prefer for their care to be kept private from other people they reside with. For this reason, we ensure that all medical equipment, including medical devices, will need to end up in the correct hands and are only delivered to the patient or another agreed contact within the home.
Carefully and thoughtfully delivered
Many other courier services will leave parcels at the reception or in a safe place. Medical devices should only be handed to an agreed point of contact who has the authority to handle the devices – this is often an engineer.
Our policy is to ensure that all consignments (particularly medical devices) are only handed to a designated contact rather than at reception. This means that any consignment which we deliver will only be given to a named person, which includes checking photographic identification each and every time.
All consignments are handled with care and should be examined upon receipt to check for any unexpected damage and to check for remaining shelf life.
According to the Managing Medical Devices regulation, delivery checks for medical devices should include ensuring that devices have been delivered in good condition and working order, checking the correct product has been supplied with any relevant accessories and that if necessary, manufacturer's instructions have been included.
Fast response times
Most medical deliveries are highly dependent on time-critical responsiveness. For medical devices but also those patients needing to access their regular prescription, having this on-hand and ready when needed is critical for any pharmacy or medical company.
Our medical deliveries are time-critical with the aim for patients and customers to receive medicine at the right time and in the right place. We operate a strict 60 minute response time in arranging your delivery anywhere across the UK.
We were recently involved in delivering emergency medication to a patient's home which involved a 450-mile journey. The medication was only available from one location, meaning the driver travelled from one end of the country to another to ensure the patient received the urgent medication in time. This not only demonstrates Crown SDS agility but also the responsiveness of our team, ensuring outstanding service and 99.9% delivery rate.
Medical device maintenance
From time to time, technology does fail and medical devices are no exception. When this does happen, our 24 hour courier service is on hand to ensure the rapid collection of faulty items (whether it be from commercial premises or a patient's home) and arrange the delivery of a new device without any inconvenience or delays caused.
If a medical device is needed to be sent to an engineer, for example a critical care ventilator, we can transport this to and from any destination in the UK along with any components needed to get the device back up in working order.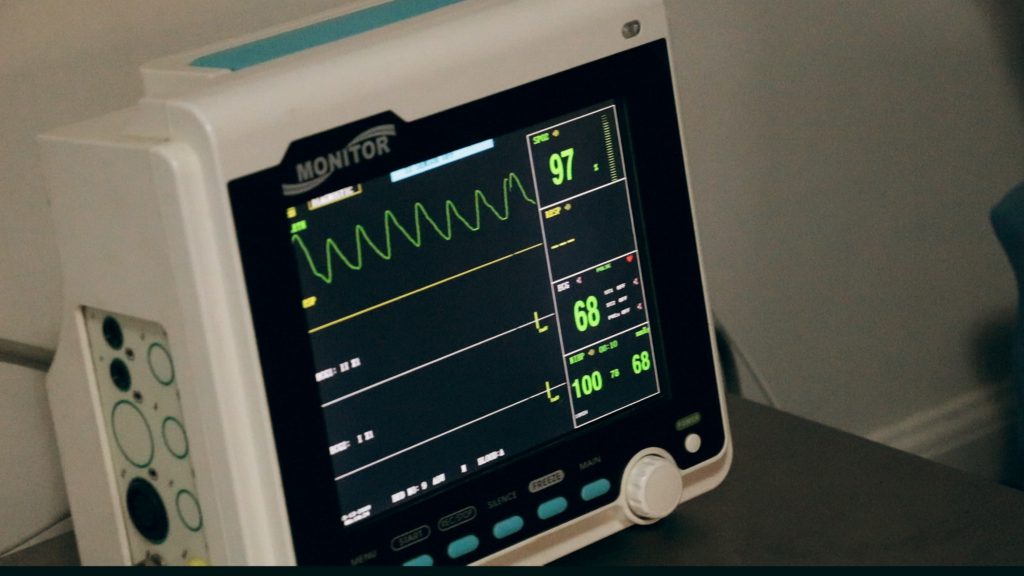 Get in touch with Crown SDS
When it comes to healthcare and pharmaceutical deliveries, sensitivity and confidentiality are of the highest concern. Our experience in working across a wide range of sectors makes us a knowledgeable and reliable logistics partner for businesses from a variety of industries.
Passionate about innovation, we have the capability to develop bespoke systems and processes to suit the needs of any sector. Our drivers are carefully selected and appropriately trained for the specific requirements of the role, enabling us to meet the bespoke needs of businesses with varying demands.
If you'd like to find out more about our medical courier service, please get in touch with us.