For manufacturers using multiple warehouse locations, there can often be problems arising with business operations, return on investment and operational efficiency. Warehouse operations play a huge role in improving general operations, so implementing operational efficiency is crucial. This is why it can make the world of difference to manage consolidation, warehousing and distribution from one centralised location.
Complementary to our courier service, we offer our customers the complete logistical solution, using technology-driven innovation, controlled costs, effective planning and bespoke solutions. As a same day courier service, we use warehousing consolidation to streamline our services and become a reliable logistics partner, used by businesses from a multitude of industries throughout the UK.
In this blog, we take a look at what warehouse consolidation means, as well as the warehouse consolidation best practices that we have implemented into the running of our reliable logistics and distribution service.
What is Warehouse Consolidation?
Warehouse consolidation is the practice of economical warehousing. It works by sourcing shipments from suppliers within a nearby geographical area, that can then be consolidated to create larger, more economical shipments for delivery. This combines the logistical flow of multiple small shipments and cuts operational footprint.
The consolidating warehouse receives and consolidates goods from a number of manufacturers or vendors around the country which are destined to be delivered to a specific customer. This enables courier services to deliver the goods in one single transportation shipment, reducing vacant capacity on larger goods vehicles therefore maximising efficiency.
Whilst warehouse consolidation can drive significant reductions in costs, this isn't always the case, as warehouse consolidation can negatively impact performance and increase costs, if not planned and executed effectively and efficiently.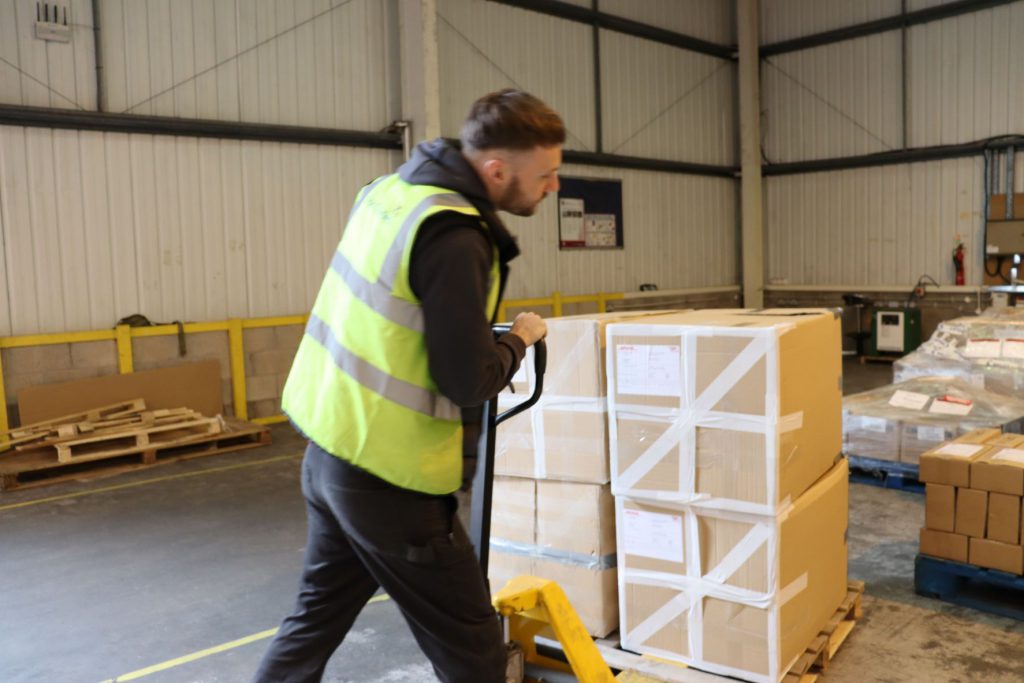 What Are the Benefits of Using Warehouse Consolidation?
When effectively executed, warehouse consolidation can have a positive impact on an organisation's costs and supply chain performance by increasing profitability. It can also save you precious time and increase the efficiency of warehouse operations, therefore cutting costs and reducing unwanted and unnecessary errors. 
Not only does it offer efficient solutions, but it also improved customer satisfaction levels, therefore increasing your return on investment. Warehouse consolidation means that products will be easier to distribute for a company to focus its resources on fewer facilities, making for a rapid courier service. 
By consolidating, you are essentially creating a more simplified operation, utilising the right sized vehicle for the size of the consignment and therefore minimising your costs. Smaller vehicles can be allocated to make collections from locations across the country, whilst larger vehicles can collect the consolidated shipment from one single location to deliver to the end destination. 
Products can be sourced much more quickly for when customers or business professionals need them most and it also provides a wider operational window for collections, therefore supporting the just-in-time movement of goods.
By having a centralised warehouse and banking larger inventories, it reduces inbound costs by decreasing overall costs of shipping and transportation. This in turn would reduce shipping costs for retailers. In fact, implementing a warehousing strategy such as warehouse consolidation has been known to support chain organisations in saving up to 15% of their total inventory value.
Warehouse Consolidation Best Practices
As a dedicated same day courier service, we offer manufacturers and retailers warehouse consolidation as they put warehouse consolidation best practices in action. In doing this, it enables them to take advantage of our streamlined courier service by increasing operational efficiency, reducing errors and building sustainable growth.
Commitment to Controlling Costs
When planning warehouse consolidation, investment is needed to improve operational efficiencies in preparation. To show our commitment to controlling our costs, we use a modern infrastructure and have the capacity to take on additional training for new technology or software. 
This enables us to offer the best possible service and become a courier service partner that our customers can rely on. Warehouse consolidation does save money, but only if investment into the correct set-up is initially provided.
Invest in Inventory Management
Inventory management requires the right software to cater to warehouse consolidation. This software would need to be modern, responsive and working in real-time to avoid errors or discrepancies that may arise if the inventory management system lags.
Having real-time updates on inventory management will increase efficiency and reduce room for error in a fast-paced supply chain environment. These are likely to be tagged with RFID for more accurate and responsive inventories.
Warehouse consolidation may also require using tracking options to keep track of where goods are located and how accessible it is, making the entire process of sourcing the goods much easier, faster and intuitive. Tracking also allows you to easily manage and assign destinations with precise efficiency and accuracy.
Using modern automation and integrated technology can lead to successful storage and consolidation. 
Our warehouse has recently been upgraded with the latest technology and modern software to enable us to streamline our service through integrating our system, with our customer's own system. For example, integrating barcode scanners and a labelling system has allowed us to work more closely with our customers to manage their inventory.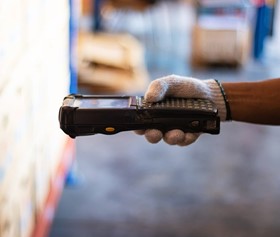 With our 11,500 square foot warehouse, we offer safe and secure distribution warehousing. We're also flexible and modern, which allows our customers to integrate their own operations within our warehouse.
We create solutions by implementing the latest technology and software on our site. If your technology or software is different, our members of staff are able to undertake additional training, if required. When combining efficient warehousing and delivery, it creates the complete solution to meet your requirements.
Warehouse consolidation presents a huge opportunity to drive cost savings and efficiency. By turning the above best practices into action, we have been able to become a reliable logistics partner for businesses from a variety of industries. It also allows us to minimise travel time and increase output.
Our same day courier service is used by large brand names nationwide. Using warehouse consolidation, we handle supplier collection and deliveries any day of the week, at any time, so you can trust us when we promise your consignment will arrive on time, every time.
Our drivers are carefully selected and appropriately trained for the specific requirements of the role, enabling us to meet the bespoke needs of businesses with varying demand.
If you'd like to find out more about our warehousing and logistics courier service, please get in touch with us.